Mi BANK has received a 5-Star rating from BauerFinancial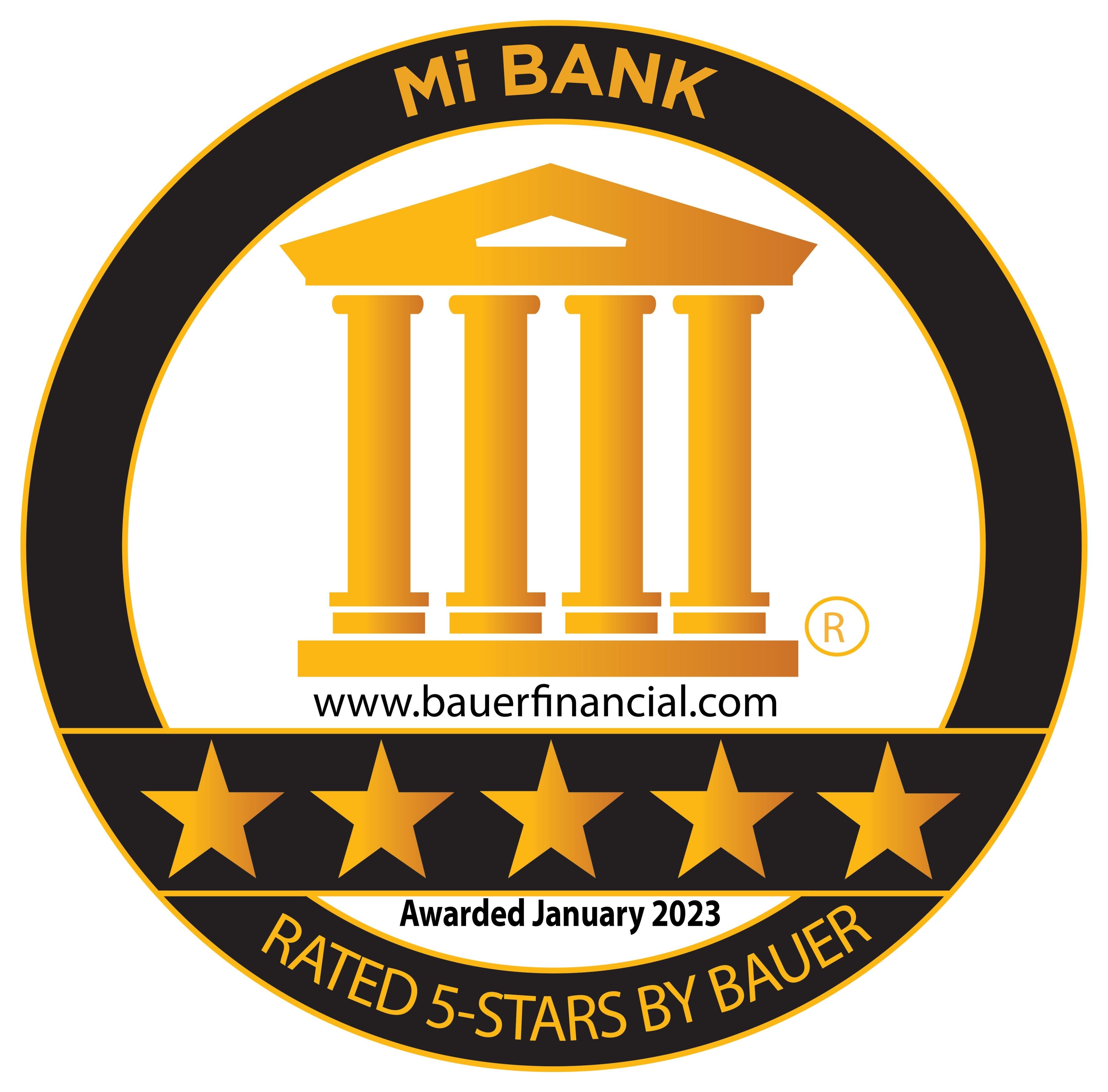 We are proud to announce that we have received a 5-star rating from BauerFinancial, a leading independent financial rating firm.
A 5-star rating from BauerFinancial is a testament to our financial strength, stability, and commitment to our clients. It indicates that we have been evaluated based on a strict set of criteria and have received top marks in all categories.
With our 5-star rating from BauerFinancial, you can trust that we are dedicated to providing our clients with the highest level of service and financial security.
We are honored to have earned this recognition from BauerFinancial and are committed to continuing to provide our clients with the best banking experience possible.
BauerFinancial, Inc. evaluates financial institutions based on a strict set of criteria, drawing from data reported to federal regulators. This data includes important factors such as capital ratios, profitability trends, community reinvestment ratings, historical performance, and liquidity.
As a neutral organization, they do not accept payments for its ratings or allow institutions to opt out of the rating process. This impartial approach has garnered the trust of regulators, banks, and consumers nationwide, making them a dependable source of financial evaluations for the past 40 years.